Portraits for NHS heroes
When the UK went into lockdown in March 2020 to contain the spread of the Covid-19 virus, artist Tom Croft offered to paint an NHS key worker's portrait for free. Unsure how to help and offer his support, he wanted to capture and record the bravery and heroism of frontline workers who were risking their physical and mental health for our wellbeing. Tom suggested on social media that other artists might want to do the same, over 1,000 artists across the country painted nhs key workers portraits for free in thanks for their work.
I responded with these three portraits.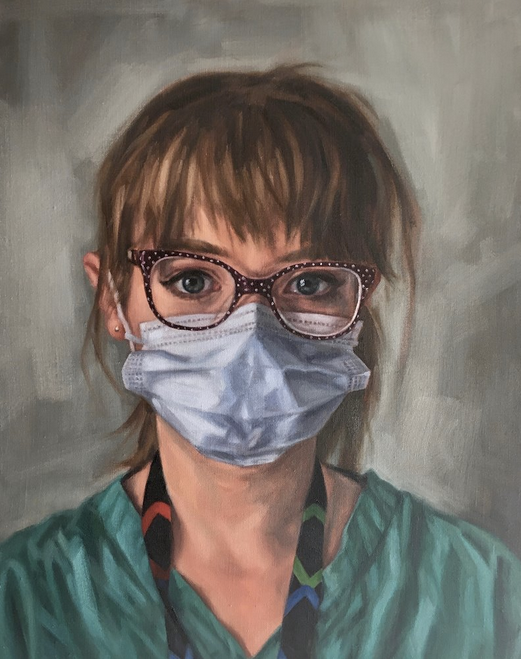 Megan - oil on linen 50cm x 40cm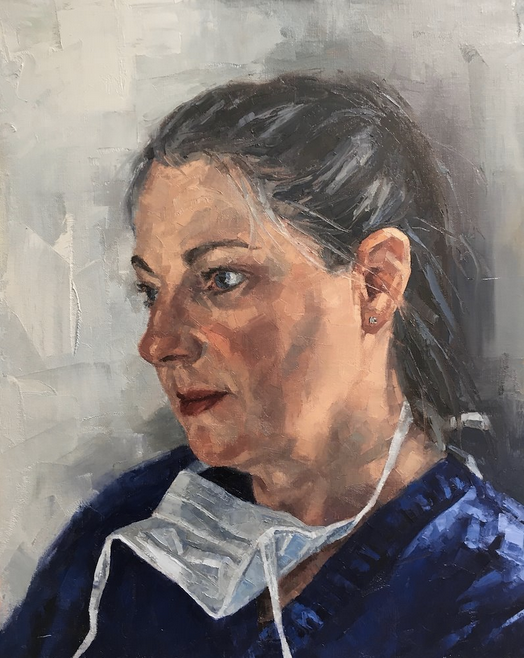 Katy - oil on linen 50cm x 40cm
Theodora - oil on canvas 50cm x 40cm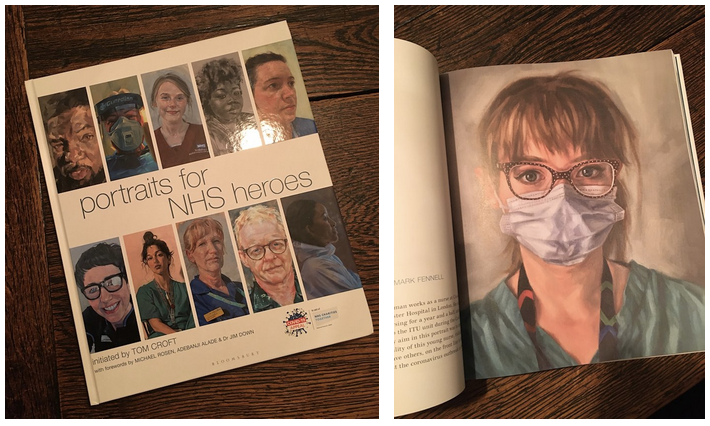 My portrait of nurse Megan Woodman is featured in this beautiful book that was put together to showcase the remarkable project 'Portraits for NHS heroes', initiated by fellow artist Tom Croft.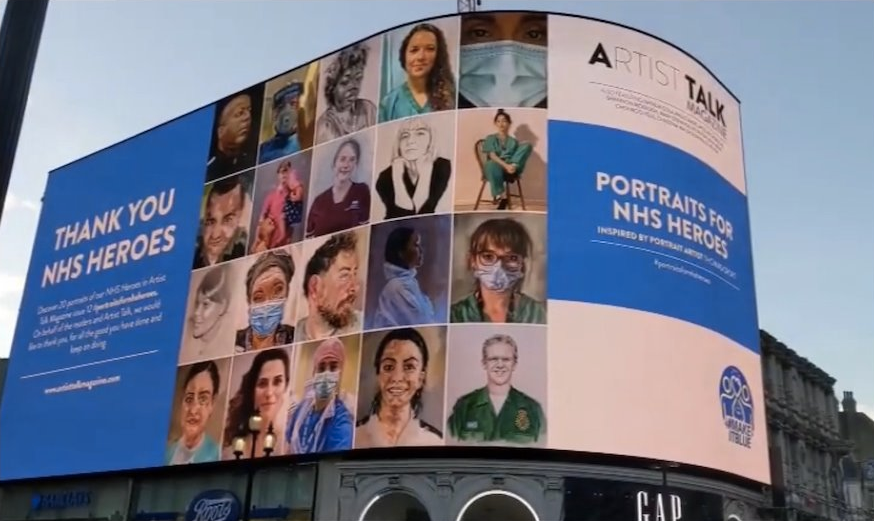 Chuffed to have my portrait of nurse Megan featured on a billboard at Piccadilly Circus with all the other artists on the cover of Artists Talk magazine.
Up Next:
Zoom workshops and demonstrations