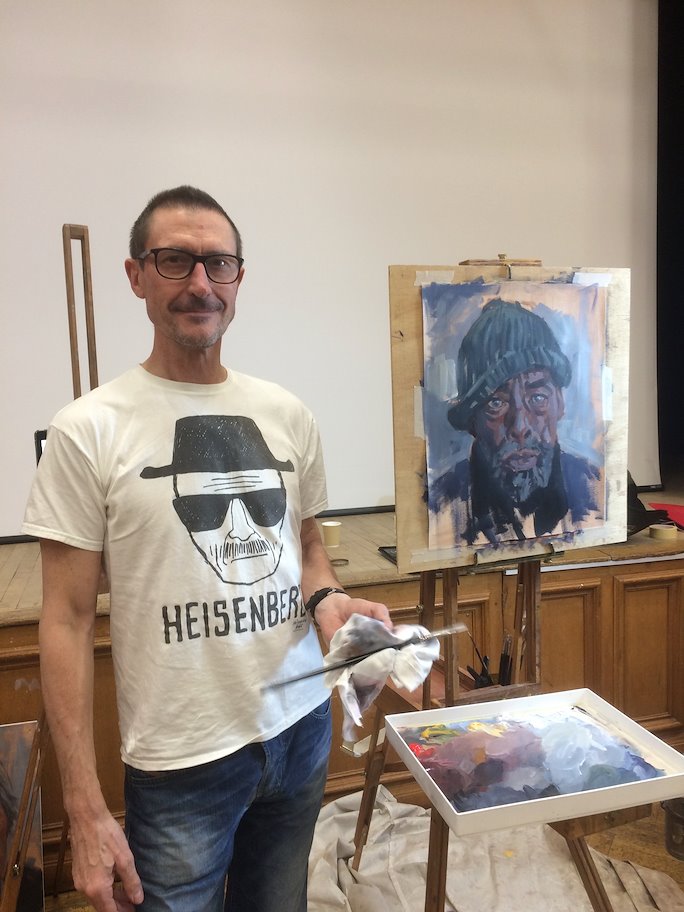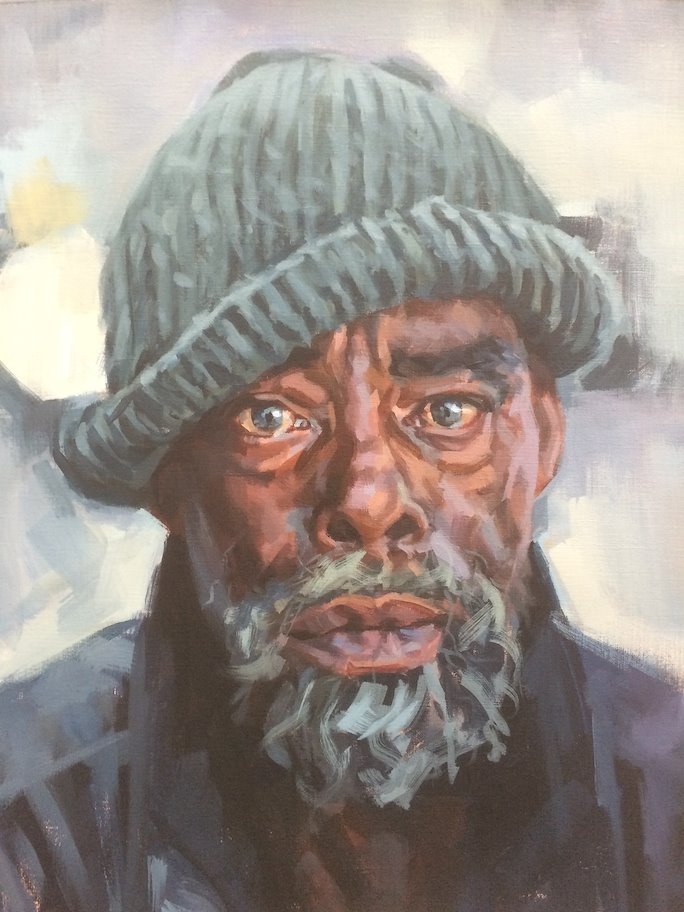 I am very pleased to announce that I have been shortlisted again for the Artists and Illustrators, 'Artist of the Year' Award. My portrait of Tony AKA Bouders has been chosen for the Artists of the Year Exhibition at the Mall Galleries in London from 25th February to 2nd March 2019.
You will have a chance to vote for it online – http://awards.artistsandillustrators.co.uk/vote-now/
I had a fun evening painting Mick from life on my portrait painting demonstration with Rickmansworth Art Society.
As usual i was up against the clock with only two hours including a tea break so i used the Zorn palette of ivory black, yellow ochre, cadmium red and titanium to keep things simple.
I am delighted to be exhibiting some of my work at Delphine art studio in Thame for the Bucks Art Weeks, from June 9th – June 24th 2018.
Pictured – Roland Muldoon and Joey sat next to my portrait of Roland and Sid.
My portrait of Sir Walter has been selected for The Artist and Leisure Painter magazines Patchings exhibition.
I'm featured in the 2018 May issue of The Society of all artists Paint magazine.
Had a fun and hard working weekend teaching oil painting at the Henley school of art. Got some great results from some students who had never painted before!
I did this 40 minute demonstration at Master Art Workshops
Painting Characters in Oil or Acrylics class, the eyes were put in later in a 15 minute demo.
April 21st 2018
www.masterartworkshops.com
Demonstrating portrait painting at Watford and Bushey art society.